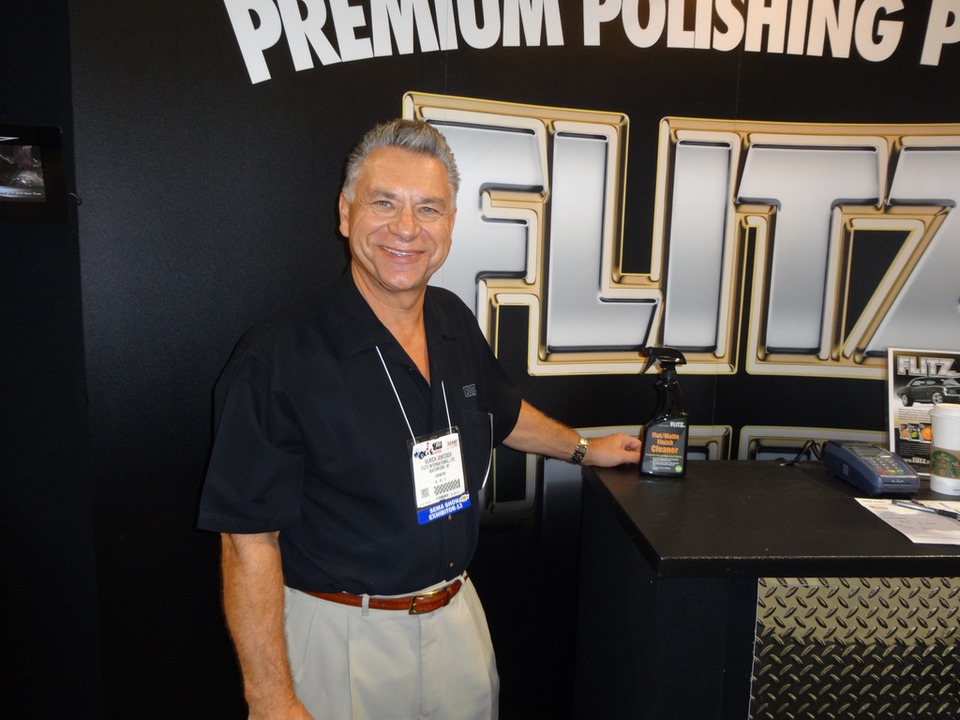 Flitz started over 40 years ago as a family-run company. Along with his father, mother, and wife, President Ulrich Jentzsch started the company with a vision to create premium metal polishing products. Ulrich's parents were able to support the business financially while Ulrich and his wife put most of the work with blood, sweat, and tears. Ulrich and his wife were able to travel a little bit more and get the word out about the company and the products. All four of them were important in making sure the company had the groundwork to be successful for years to come.

For the first three years, Flitz was sold just at retail shows. Like any other new company, the four of them need to create cash flow. The main goals in the first few years were were to sell the product, gain consumer awareness, get the consumer to accept the product, and of course to make money as they were going along. After three years, our model changed and we started selling our product to other businesses through manufacturer representatives. These manufacturing reps helped to bring Flitz to a retailer or a distributor by opening the door for us to present our product to them and being to grow our business to business company.


Fast-forward to today and approximately 90% of our company is still business to business, but we have encouraged and started building another division, our retail division, to gain better awareness of our products to the consumers. This is one reason why we now have a TV studio in our office, because we want to be very proactive and visual in showing how the product works and all of the different dimensions of Flitz and its many applications. The company is still run with the family and all family members are involved. Unfortunately, Ulrich's mother has passed, but at the same time, his father who is over 80 years old still comes in to the office almost every day. He is a great liaison for the company and loves being with the employees and seeing the company grow while helping in any way that he can. Flitz also has approximately 20 employees who are non-family members that have been with the company for about 30 years. While Ulrich is dedicated to his family's business, he understand that if he wants to grow and expand business, they are going to need to bring in young people to help bring the company to the next level.